Cognomi di Celenza Valfortore
Apellidos Italianos di Celenza Valfortore
This is a work in progress!
Do you see your surname here?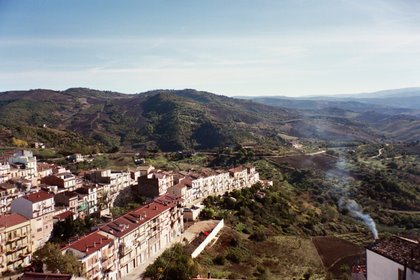 This is a list of a few surnames from Celenza Valfortore. Contact us if you would like a link added next to a surname so that you may be able to network with other people who either share your surname or are researching that family tree. If a surname is not here, and you would like it added, all you have to do is ask!
Altieri
Augelli
Basile
Bergantino
Bozzuto
If you are a descendant of Michele (Michael) Bozzuto of Celenza/Waterbury,please contact us. Your family in Celenza would like to find you.
Bredice
Bucco
Cammisa
Calabrese
Candeloro
Carusillo
Cicchetti
Coccia
Cordone
Coscia
Covelli
D'Amico
Dalonges
Della Croce (Del Croce)
Del Sasso
delPo
DeZinna
Di Cosimo (De Cosimo)
Di Pietro
DiVito
DiZinno
Fiscelli (Fisher)
Figliola
Frascatore
Gammieri
If you are a descendant of Lucia Grosso of Celenza/Waterbury, please contact us. Your family in Celenza would like to find you.
Laccone
Longano
Maglieri
Maglieri was also Americanized as Malario
Massimo
Marcucci
Marzano
Mezzanotte
Napolitano
Pagliari
Perna
Perrella
Polo
Putetti
Recchia (Recchio)
Ricciardi
Romano
Rosanelli
Rossi
Russo
Sandillo
Santoro
Severino
Simonelli
Spallone
Some of the female descendants of Silvio Spallone took the following surnames after marriage: Kirk, Lo Russo, Lompert, Marcucci, Mazzamauro, Monetti and Scheithe
Spino
Toma
Torre
Vassallo
Venditti
Zarella
Zarrelli